Precise determination of


surface topographies and geometries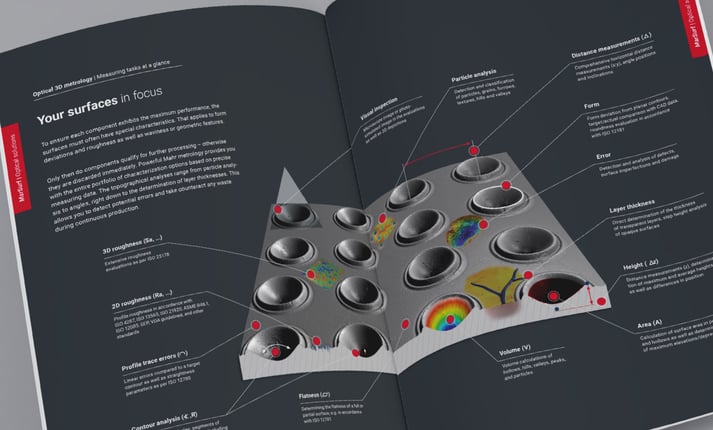 Free of charge for you to download:

The brochure "Optical Metrology for Surface Analysis" from Mahr informs you on 92 pages about application areas, measuring technologies and software solutions and goes into dedicated detail about the portfolio of 3D measuring instruments from Mahr.
The following topics are included:
Which characteristics are measurable?
What are the trends within the industries?
What are the advantages of the different technologies in their procedures?
How can measurement results be presented in the best possible & user-specific way?
Which product solutions are available?
A look at the brochure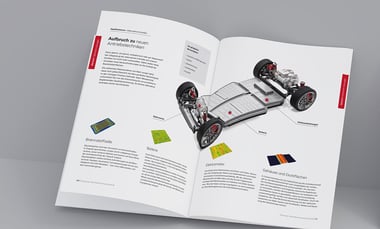 New drives are conquering our roads. Their components sometimes pose completely new challenges for quality assurance.
To ensure that everything fits and the roughnesses, geometries and porosities of the surfaces are exactly right, optical metrology from Mahr puts you on track – and most certainly also in pole position.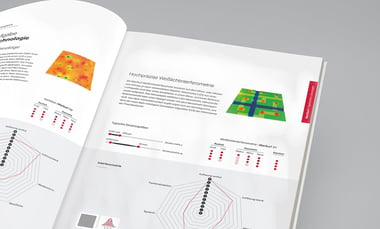 What are the strengths of confocal microscopes compared to white light interferometers and for which measurement tasks should which technology be used?
This page provides clarity by comparing advantages and possibilities. For example, if high vertical resolution is required, white light interferometry is clearly ahead. Confocal devices, on the other hand, score points when it comes to lateral resolution, dynamics and flank acceptance.