Twice a year, the Mahrlights Brochure highlights special promotional pricing on some of Mahr's most popular products.
Included in this Spring 2020 promotion you will find: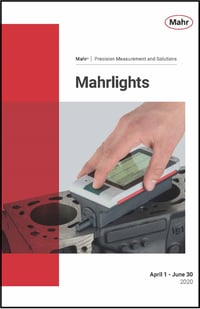 The Precimar® SM 60 Length Measurement System
REFERENCE-based Hand Tools
An expanded line of Integrated Wireless Products
Height Gages and MarTest Indicators
Linear 100 Length Measurement Systems
And much more! All at discounted or introductory prices.
Complete the form to download your digital copy of Mahrlights before these special prices are gone!