Twice a year, the Mahrlights Brochure highlights special promotional pricing on some of Mahr's most popular products.
Included in this Fall 2019 promotion you will find: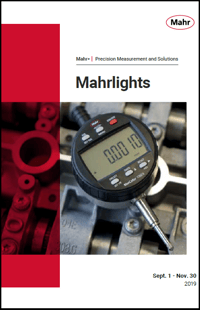 The NEW Precimar® SM 60 Length Measurement System
REFERENCE-based Hand Tools
An expanded line of Integrated Wireless Products
Height Gages and MarTest Indicators
PS 10 and M 400 Mobile Roughness Gages
And much more! All at discounted or introductory prices.
Complete the form to download your digital copy of Mahrlights before these special prices are gone!